RHSI Partner Gardens
Are you planning a trip around County Cork during the summer?
You'll be spoilt for choice with a range of ten Partner Gardens to visit in the county with free
or reduced entry for RHSI members.
Full information on each garden is on the Partner Garden Section of the RHSI website
but this may give you a flavour…..
PARTNER GARDENS IN COUNTY CORK
Just 9km northwest of Cork city is Blarney, home of one of Ireland's finest horticultural
gems- the extensive Blarney Castle Gardens surrounding the famous 600 year old castle.
So much to be seen in these magnificent constantly changing and evolving gardens.
EAST CORK
Just east from the city in the village of Glounthaune is Hester Forde's Coosheen Garden –
with great design ideas for small gardens, containing an amazing collection of plants for its
size. Quite close by is the Victorian Working Garden at Fota House. This is a wonderful
European award winning restoration project- a beautiful garden with glasshouses, bothy
buildings etc.
Further east from Fota there is a selection of gardens to visit within a small region. The
beautiful old world gardens of the Old Deanery are near Cloyne with its walled garden,
stream garden and large magnolia collection. The lovely seaside garden of Seanabea is at
nearby Ballyshane with its winding paths, roses and herbaceous planting. And at
Ballymaloe Cookery School in Shanagarry you'll find their fascinating series of different
gardens. Something for everyone!
WEST CORK
The Glebe Gardens in Baltimore are gradually undergoing changes to be more
sustainable and also more manageable for their owners. Lots to be enjoyed on weekends in
July and September, particularly their beautiful and productive vegetable and cut-flower
gardens and courtyard area. (Groups by arrangement at other times)
Further west on the sea near the village of Durrus is Kilravock Garden – a beautifully
situated lush 1.7acre garden of both native and exotic specialist plants and trees. On the
Bantry side of Durrus is Ballycommane House and Garden with a wonderful variety of
garden rooms, old ruins, exotic plants and mature trees. And finally, the majestic Italianate
Bantry House and Gardens with formal gardens and stunning views out over Bantry Bay.
Travel and enjoy!
It is vital that you check with each garden directly before you visit. Either by
phone/email or their own website. Several are strictly by appointment only. This
contact information plus postcode directions are on the Partner Garden section of the
RHSI website.
Free or reduced entry on presentation of current RHSI membership card.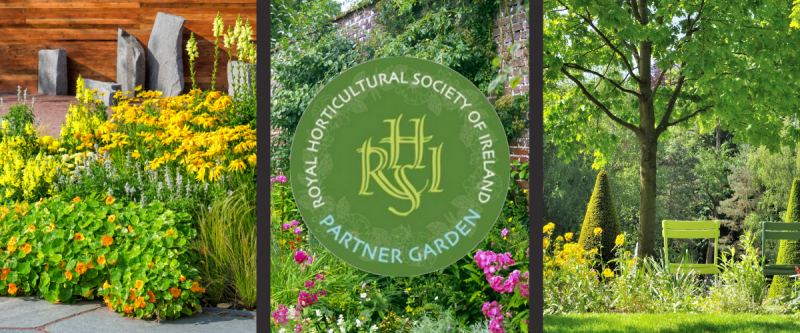 Website development: Neal Walsh Web Solutions