Annual Farmleigh Plant Fair
Have you any plans for the bank holiday weekend…why not pay a visit to the Annual Farmleigh Plant Fair on Sunday…. In addition to over 25 plant nurseries there will be about 10 other stalls selling garden paraphernalia, prints, and related garden items.
There will also be lectures by Mary Keenan of Gash Gardens and The Irish Garden on how to get the best from your garden in the autumn and floral art demonstrations by Chelsea Gold Medal winner  Christopher White.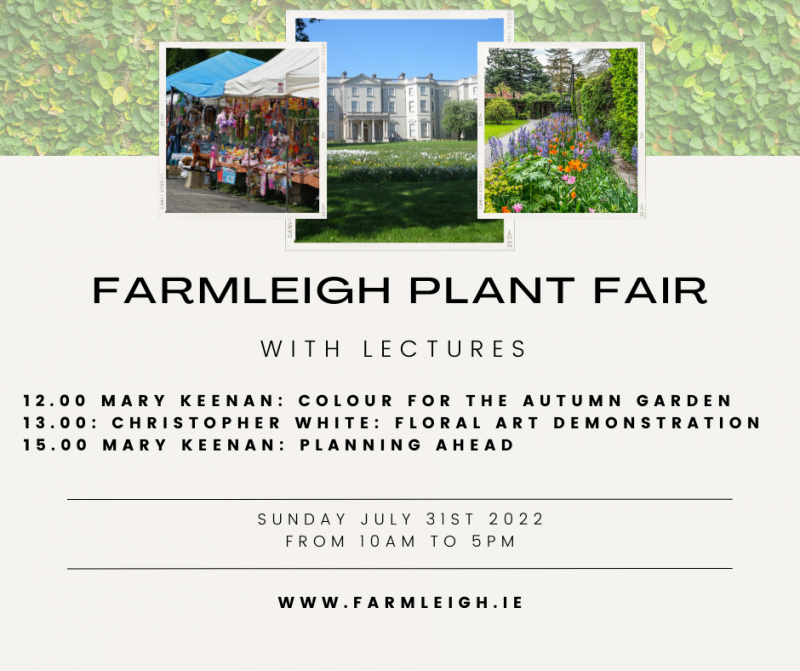 Website development: Neal Walsh Web Solutions